1.7.20-14.7.20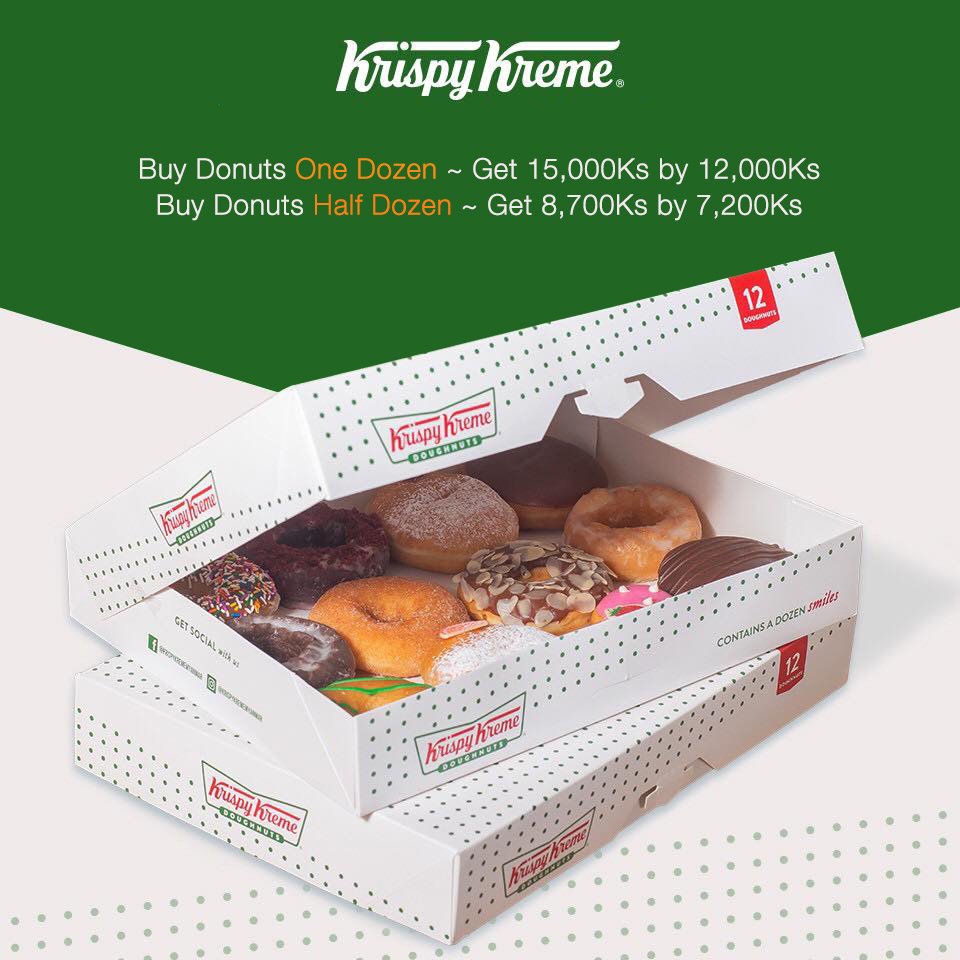 Krispy Kreme
Buy Donuts One Dozen ~ Get 15,000Ks by 12,000Ks Buy Donuts Half Dozen ~ Get 8,700Ks by 7,200Ks
25.7.20-30.9.20
Auntie Anne's
- Buy any baked product ~ Get a free original lemonade (Every Thursday)
- Buy special Bundle between 12:00 PM to 17:00PM at only 3,000 MMK (Every Saturday)
- Buy 5,000 MMK & above ~ Get enjoy original Pretzel or free original Lemonade
1.7.20-31.2.20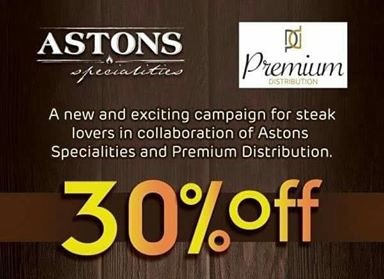 Astons
30% OFF (Selected Items),
Limited time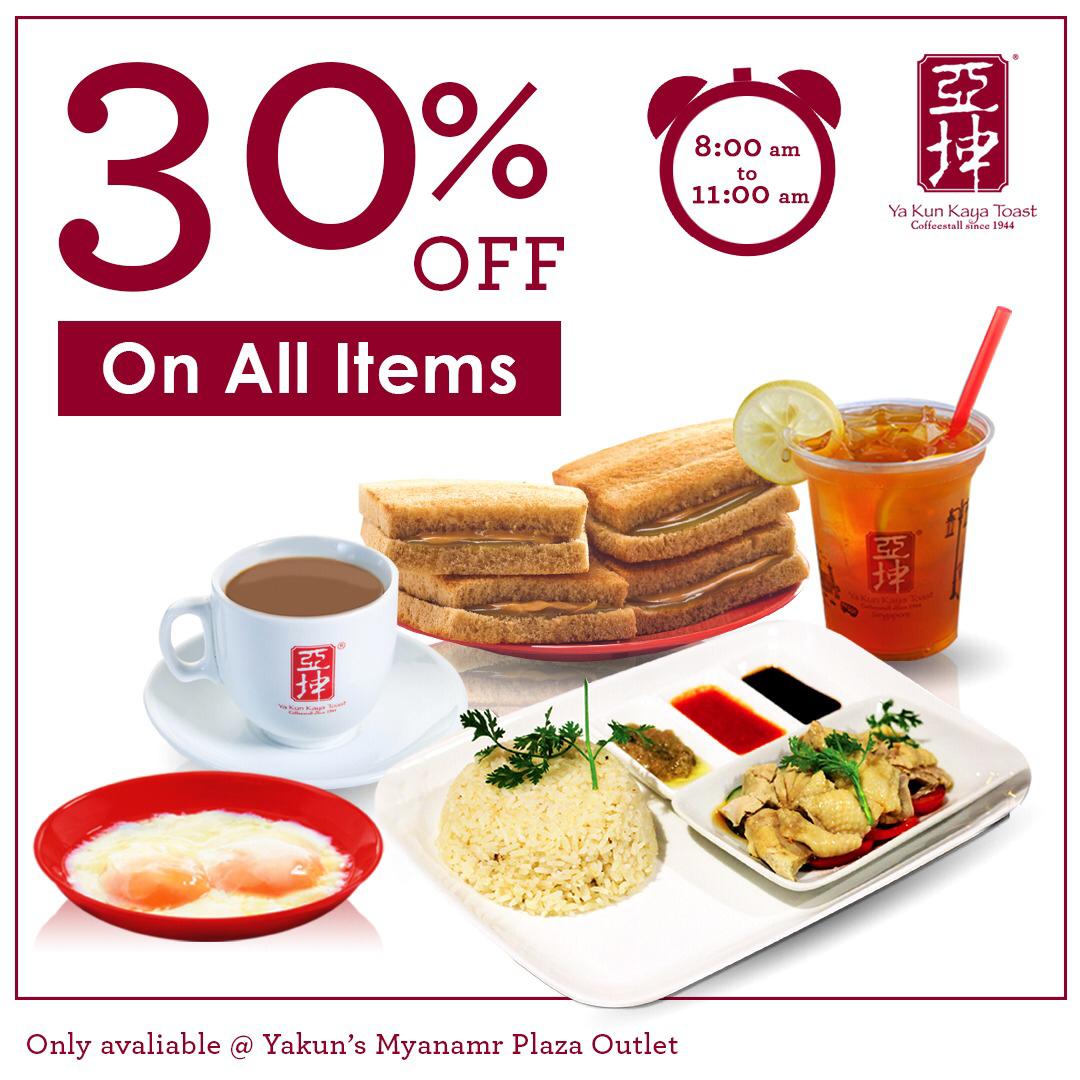 Ya Kun kaya Toast
30% OFF on all items between 8:00Am to 11:am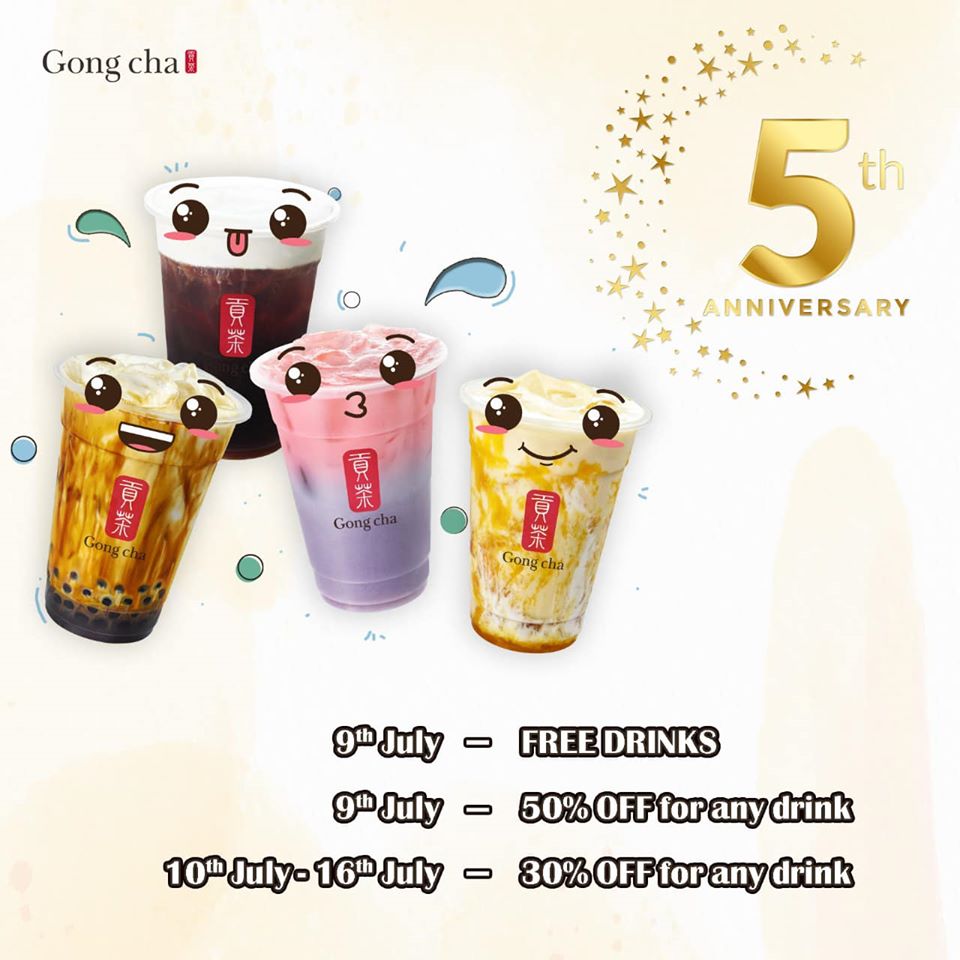 Gong cha
5th Anniversary Promotion

♥️Others customers can enjoy 50% off promotion on the whole Thursday (9th july).
♥️Moreover , we will give 30% off for all item from 10th to 16th July .

This promotion is applicable for walk- in customers .